The holidays are upon us! The seasons are changing, the days are getting shorter and we are slowly making our way towards the cold and dark Winter.
No matter what you celebrate, how you celebrate –or don't celebrate– the holidays are an opportunity for reflection, integration, action and new beginnings.
As someone who loves nature and follows the rhythms of the seasons, to me, when we enter a transition time or in this case the "holy days," (Thanksgiving, Winter Solstice, Chanukah, Christmas, Kwanzaa, New Years etc) it signals an opportunity to come into presence. So, here are five themes to work with as you make your way in and through this time.
Gratitude
Saying "thank you" and offering gratitude is one of the most profound acts a human can engage in. What I mean by gratitude is a willingness to show appreciation; to be humbled; to be awed. We are SO lucky to be alive! Just think: "You have a freaking body! That is amazing!" This world is mysterious and for whatever reason, you are here; now. Wow!
Psychotherapist, Francis Weller writes, "Gratitude furthers the soul, calls it forth into the world in an act of intimacy. The simple gesture of receptivity paired with the expression of thankfulness completes the arc that binds the soul and world together in communion. Doing so confirms our relatedness with the cosmos and it is this relationship that we are so in need of today. Our isolation and loneliness are in great part the consequence of forgetting to say thank you."
Giving gratitude starts with presence. We must become aware of ourselves or another in a given moment. That "other" could be a person, a place, a feeling, a thought, a vision; the possibilities are endless. Gratitude happens when we are present and we realized our connection to something. When I experience gratitude I often feel safe, taken care of and wondrous delight. Whether I'm grateful for a dear friend, my dog, the beauty of a leaf, my home or my breakfast, it feels so good to offer acknowledgment for the abundance that we do have.
Giving
With gratitude being the first opportunity, "giving" or acts of service is another theme to engage. Giving is about taking our gratitude to the next level. What are some ways in which you can make an offering? One that feels really good and is in alignment with your values. What is something that you would like to acknowledge or contribute to?
Your way of "giving could be a small personal act of service or kindness, offering a financial contribution to an organization or project you want to support, or offering a skill, talent or specialization to your greater communities or a group.
When we give we are actively contributing to the world that we want. Magic doesn't necessarily just happen. Often, beauty and abundance come from people creating (or offering something). This is a reframe to consider. Giving is a creative act of service in which you offer beauty to the world.
Reparation
Next, the powerful act of "I'm sorry." The definition of reparation is: "the act of making amends, offering expiation, or giving satisfaction for a wrong or injury." Genuinely working towards the repair of something; for something, with something is an act that involves awareness and taking responsibility.
We can make reparations for things that have happened in our lives or even things that have happened in the past, that are historical and might not even have involved us.
There may be a relationship in your life or a situation in which you know — you could have brought your "healthier self" too. Making sincere amends and engaging in reconciliation leads to maturation. The power of "I'm sorry" and then acting to make a change that will affect and impact the future is heroic and bold.
Forgiveness
Another courageous act is that of forgiveness –finding and feeling compassion–for yourself and others. Cultivating compassion and forgiveness can lead to reduced stress and anxiety, increased self-care, increased empathy, and greater capability for kindness and generosity. So much of the work at COR is centered around forgiveness and compassion. When we are truly able to let go and forgive, we set ourselves free. We release ourselves from the bonds that hold us, and when we are liberated from whatever weight we are carrying, our souls can dance, fly and sing!
Some questions to ponder: What could you forgive yourself for as the year comes to a close? How would you know you forgave yourself? Who or what is gripping you? Is there a situation or person that continues to pester you and take up space and energy in your mind? Take a moment. Breathe. Breathe again. Allow your face to soften. Now, ask yourself, "how could I soften? Can I create some space to forgive.
Love
Love encompasses all of the above. Gratitude, giving, reparation, forgiveness; all are acts of love. The great poet, Rumi wrote, "When I am with you, everything is prayer." This, is the ultimate invitation for the holidays. To find more and more ways to love.
So, as we start our countdown towards the end of 2019 — the end of a decade– may we dig deep. May we enter the holidays with intentionality and possibility. May we push ourselves to work with something new, to interact and connect in new and profound ways, to continue to evolve and mature. Blessings everyone!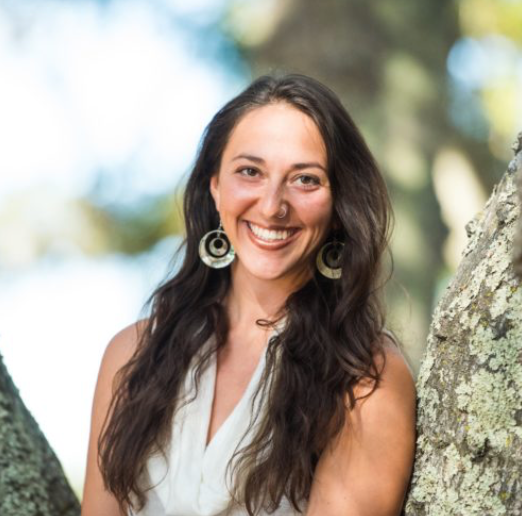 Naomi is a psychotherapist and an event manager for COR. Her work draws upon her passion for art, psychology, spirituality and nature. You can learn more Naomi on our COR staffing page at www.corexperience.com/staff