LEADERSHIP DEVELOPMENT
Lead Your Life with Purpose
True leaders lead from their authentic selves and their deepest values.
True leaders know their "why" and live it with conviction.
True leaders live with purpose, passion, and presence.
True leaders, like you, have done the work … and continue to do the work!
This is your opportunity to put that work into practice. This is your chance to do something BIG. This is the next step on your path, as you expand into the true leadership that your own healing has prepared you for.
The COR Leadership Development Training (LDT) combines ancient wisdom traditions with leading modern methodologies of psychology to provide you with a practical and comprehensive training for you to step into your full capacity as a leader in your life and community. More than anything, LDT provides a path for you to give your gifts to the world, freely and generously.
In this foundational leadership course, you will learn the tools, techniques, and principles employed throughout all COR workshops and practiced in COR facilitation. We'll combine somatic healing work with teachings of facilitation skills, leadership principles, and strategy work. You'll dive into a new depth of your own healing work while also practicing facilitating the healing of others. You'll uncover new insights about yourself. You'll learn valuable skills that will ripple over every area of your life. You'll step into your unique version of leadership, letting your natural talents and skills shine forward.
Are you ready to be a leader in all areas of your life?
Enroll in LDT now, or schedule a discovery call to see if LDT is right for you by scrolling down.
|
"This leadership program was the singular most informative and transformative experience of my life. I learned so many valuable life skills that have given me the tools to step into the driver's seat of my life and fully lead my own life, rather than it leading me. I healed childhood challenges that I have been working on for decades. I learned new skills, new ways of being with myself and with others. By the end of the ten months, I sat at the front of the room and led a group through processes with authentic confidence in my abilities and my worth. As a bonus: I walked away with some of the closest friendships I've ever forged. I can't imagine what my life would be like if I had said no to this opportunity – I am so glad that I trusted my gut and said yes."
Jen
|
"This training was a beautiful combination of stripping down my barriers and fears while building up my confidence and strengths. It was as much about my own personal life as it was about the life I wish to create as a facilitator. I feel more empowered to give my gifts, more grounded about how to practically do it, and freer from personal fears and restrictions."
Scott
|
"This leadership training was really ideal for taking my ideas and notions of wanting to be a facilitator and birthing them into reality. It guided me step by step from not just the theory and understanding, which I felt I already had through many trainings, but in perfecting these skills to the level of feeling confident in leading them with others, and into the nitty-gritty of actually doing it on a practical level. Having the visceral experience of facilitating has been the most important factor, as well as developing close friendships with the circle of people who feel forever my brothers and sisters. I was able to see how I co-lead with different personality types, and where my skills exceed and what type of person supports me where I am weaker. I now see what my blocks are that stand in the way of me becoming a better facilitator, and am slowly but surely learning how to work with them. The best thing is that after the training I no longer wonder or hope that I can be a good facilitator; I know for sure that I am."
Shena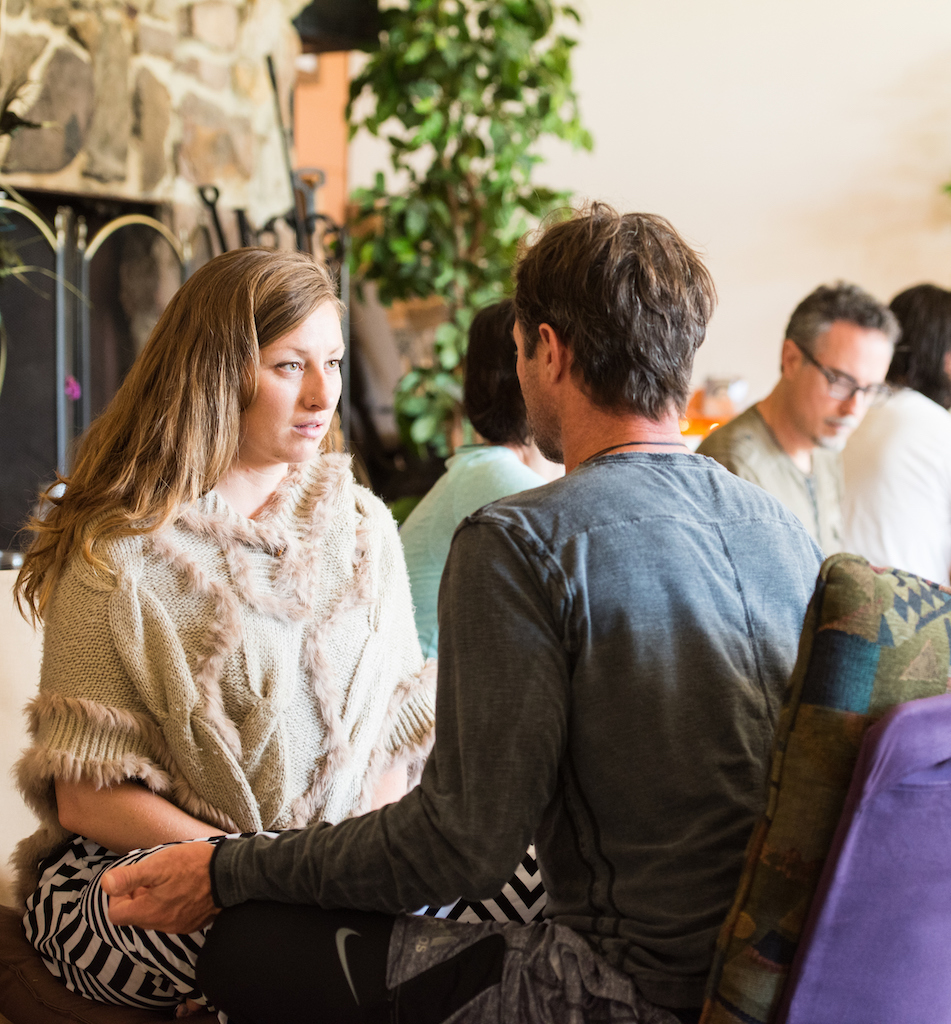 LDT: The What
The Leadership Development Training (LDT) is a ten month program offered across three in-person training sessions as well as nine monthly two-hour teaching calls.
Foster in-person connection in a retreat atmosphere during the in-person modules:

2023 Training Schedule:
◇ May 8 – 13, 2023
◇ August 8 – 13, 2023
◇ December 7 – 10, 2023
(Now Open: LDT 2024! See below for dates!)
There are also homework assignments and meetings with an accountability buddy and/or buddy group to practice your leadership skills and to receive and give support.
Begin your LDT journey right away with our introductory Groundwork Program, with monthly teachings.
Themes
Leadership requires you to walk your walk, and talk your talk. LDT will give you an opportunity to do a deep dive into your own healing, so you can be the leader you were meant to be, inside and out.  Even if you don't know what your Leadership exactly looks like … LDT will allow you to heal your blocks and see your gifts!
This training will show you how to step into leadership: facilitating transformational change, healing, and growth for yourself, and for the people in your personal life and within your greater community.
Each person walks in with their wounds to heal, their own challenges to address, their own dreams of what their leadership will look like and walks away as the Leader they want to be.
Here are some great reasons to enroll in leadership:
◇ You wish to uncover, deepen, and build upon your natural and unique strengths as a leader and aren't fully confident yet in your skills and abilities to lead others.
◇ You want to be authentic AND be a leader, but you're not sure how, or where to even start.
◇ You want to lead from the heart and guide others to connect with their truest selves.
◇ You have a strong desire to bring leadership to your personal communities by sharing our leadership tools with friends, business associates, networking groups, employees, fellow church members, charity organizations, or men's/women's circles.
◇ You have a strong inner critic telling you that you're always doing it wrong.
◇ You get overwhelmed by the idea of starting something new.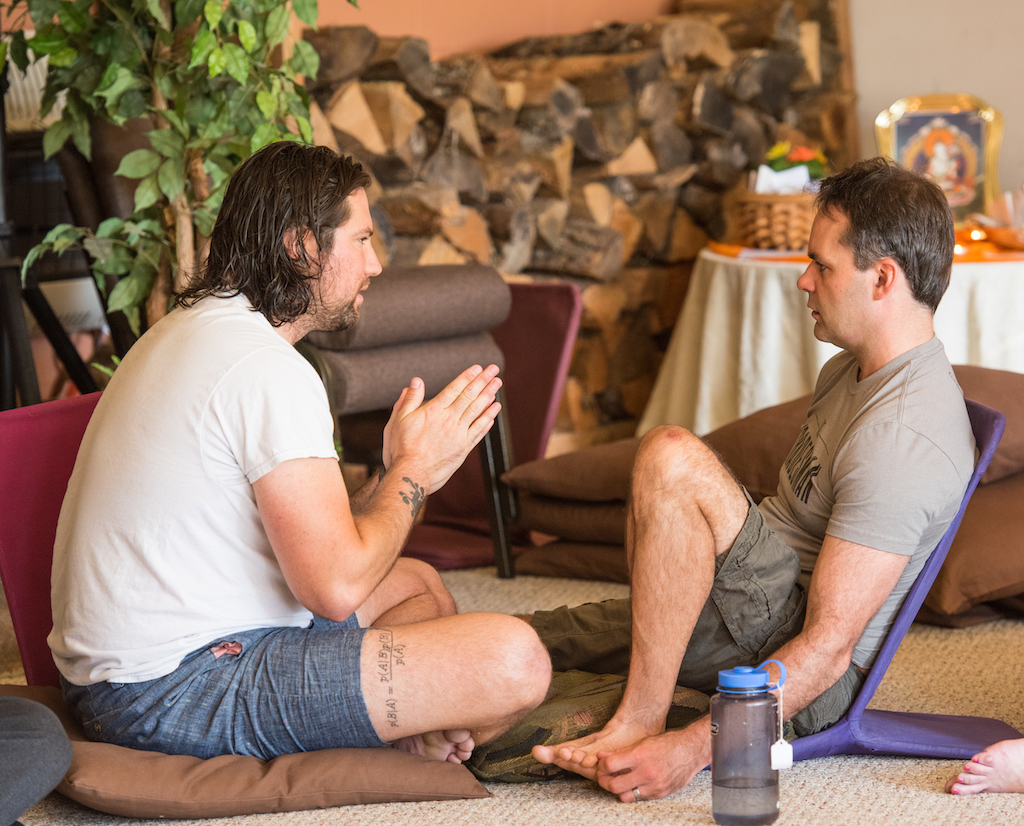 ◇ You have a hard time holding your boundaries and staying in a space of a healthy yes and healthy no when dealing with others.
◇ You want to communicate better with teams of people.
◇ You want to strengthen your conflict resolution skills, both at work and at home.
◇ You want to learn and/or strengthen your facilitation skills, both with groups and individuals.
◇ You feel like there is deep healing that you still need to do in order to "walk your talk."
◇ You want to feel more comfortable in your own skin and confident in your leadership abilities.
Within a cohort of people who will become close friends, colleagues and chosen family, you'll address all these things and more.
REGISTER NOW FOR LDT 2023
TUITION fee: $12,497*
RESERVE YOUR SPOT TODAY WITH A $1,500 DEPOSIT
*There are additional Food & Accommodation costs for each module (I: $795, II: $795, III: $595), totaling $2185.
LDT 2024 – Now Open FOr Registration
2024 Module Dates:
Module 1 (6 days): May 6-11, 2024 –  Gore, VA 
Module 2 (6 days): September 24-29, 2024 – Gore, VA
Module 3 (4 days): January 9-12, 2025 – Middletown, CA
TUITION fee: $12,497*
RESERVE YOUR SPOT TODAY WITH A $1,500 DEPOSIT
*There are additional Food & Accommodation costs for each module (I: $795, II: $795, III: $595), totaling $2185.
The 2024 F&A costs are subject to change.
What's possible
LDT combines ancient wisdom traditions and cutting edge modern methodologies of psychology with real-time accountability, time-management, and strategy tools to provide a practical and comprehensive training where you can step into your full capacity as a leader, in whatever way is unique to you.
After the nine month program, participants see changes that ripple over their entire lives. Here are outcomes you may experience:
◇ Enhanced communication and conflict resolution skills
◇ A stronger sense of your unique purpose in the world
◇ Confidence and ease in leading both individuals and groups
◇ Basic facilitation skills, practiced and executed throughout the program
◇ A foundational understanding of principles of leadership
◇ Time management strategies and skills
◇ An ease in your body, a sense of the effect of your physical presence in the world
◇ An understanding of your own strengths and weaknesses, and how to embrace both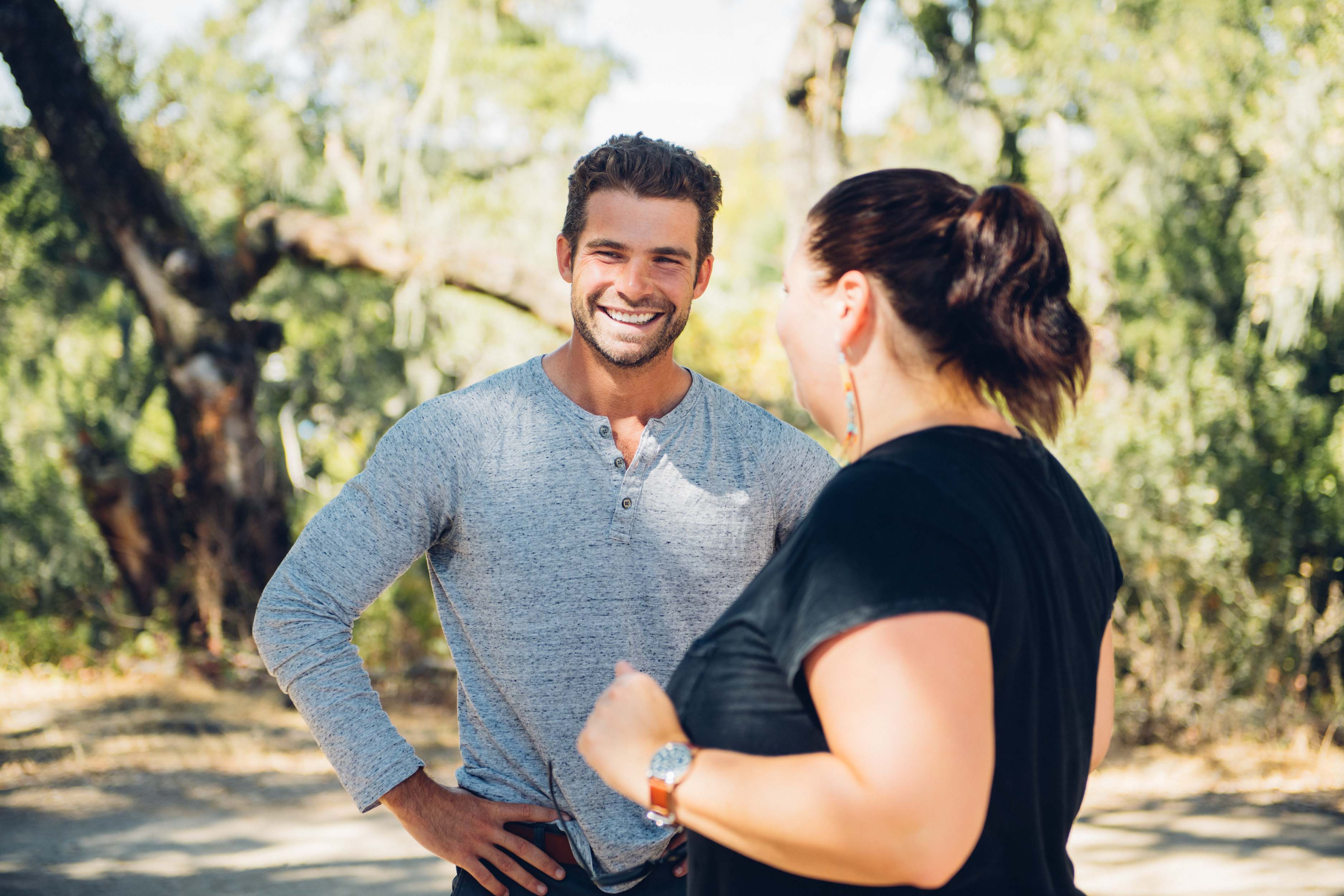 ◇ Deeper personal healing
◇ A sense of community and bond with the cohort group, a knowing that you aren't alone
◇ A deeper sense of spirituality in your life
Leadership is not just for coaches and facilitators. Our graduates report using their skills in their corporate careers, in their community projects, in their small businesses. These skills are not just helpful in business; they are revolutionary in your personal relationships as well. Graduates report significant improvements in their ability to facilitate healthy relationships, with their parents, with their friends, with their romantic partners. For parents, these skills are often life-changing.
The processes
◇ 12 FOUNDATIONS OF COR
◇ HIGHLY EFFECTIVE COMMUNICATION TOOLS, LIKE NONVIOLENT COMMUNICATION (NVC) FOR PERSONAL AND PROFESSIONAL USE
◇ SHARING CIRCLES FACILITATION
◇ FACILITATION OF BODY AWARENESS, MOVEMENT AND BREATH
◇ FACILITATION OF SOMATIC TRACKING
◇ HOLDING SPACE FOR EMOTIONAL HEALING
◇ STARTING OR DEEPENING YOUR MEDITATION PRACTICE
 ◇ EXPLORING AND DEEPENING OF YOUR SPIRITUAL PATH
support
DURING
◇ MULTI-DAY MODULES
Over the course of nine months, your entire cohort will come together online or in-person for multi-day intensives, getting a chance to know each other and bond while you do your own inner work and learn the foundations of leadership and facilitation.
◇ MONTHLY GROUP TEACHINGS
Facilitated teachings each month done via zoom, to keep you engaged and on track.
◇ MONTHLY ONE-ON-ONE MENTORING
Individualized support and check ins from an LDT Mentor.
◇ ACCOUNTABILITY BUDDIES
You will receive a designated buddy for accountability and support, as well as a buddy group.
◇ MONTHLY EVALUATION REPORTS
Check-ins and feedback with the facilitators on a monthly basis, reflecting on your progress, challenges, and accomplishments.
◇ COHORT SUPPORT
Most cohorts report they become extremely bonded over this process. Receive the support of a close community of men and women who are your equals.
◇ GROUNDWORK PROGRAM
Receive free monthly teachings as soon as you register.
FREQUENTLY ASKED QUESTIONS
WHAT IS THE TOTAL COST OF THE PROGRAM?
The total tuition cost for the nine month program is $12,497. Additionally, there is a food accommodation fee for each module (I: $795, II: $795, and III: $595), totaling $2185. 
I don't want to be a facilitator or a coach. Should I still do this

?

Yes absolutely! Many of the people who have gone through LDT don't work in these fields, and yet they still find the work to be incredibly valuable in their lives. The skills you learn can be applied to any work you do, any job you have – they don't just affect the work you do in the world. Do you want to be a better leader? Then yes!
If you want to be a better partner, friend, boss, colleague, and parent, this is a fantastic program for you. The skills you'll learn and practice at LDT will affect every single area of your life.
How will future Covid restrictions effect the in-person version of the LDT?
While we don't anticipate Covid restrictions to limit our ability to offer the 2023 in-person LDT, if restrictions are imposed before the start of Module One, we'll adjust to an online version as necessary.
WHAT ARE THE PREREQUISITES TO PARTICIPATE?
COR Leadership Development Training is available to everyone who has completed a COR or Celebration of Being workshop or Immersion Weekend – OR – a minimum of four private sessions a COR Facilitator or Coach.
HOW MANY PEOPLE ARE IN EACH LEADERSHIP COHORT?

?

We only offer LDT once per year, and each cohort is anywhere from 12-24 men and women who go through the entire year together.
I'm interested in financial aid options.
Is there financial aid or payment plans available?
Yes! We offer some limited financial aid for LDT. We also offer payment plans. Once you've been accepted into the training, you can either pay off the balance of the training (at least six weeks before the start of the first module) or set up a monthly payment plan that gives you additional time to pay off your balance, with a 10% financing fee.
To learn more about our COR Community Foundation nonprofit and the scholarships they provide, please go to the scholarship application and information page, found here.
Will this TRAINING "fix" me?
No one is going to wave a magic wand and "fix" you at this training. Instead, it's an opportunity for you to do real, deep inner work on yourself, in the company of similarly committed men and women, under the guidance of skilled leaders. You will receive deep healing at the training, healing that can last decades, not a surface feeling that fades within days or weeks. However, we have found that for most of us, the journey is not in fixing anything, it's in accepting all the parts of ourselves, understanding them, and then moving forward with compassion.
REGISTER NOW FOR LDT 2023
TUITION fee: $12,497*
RESERVE YOUR SPOT TODAY WITH A $1,500 DEPOSIT
There are additional Food & Accommodation costs for each module (I: $795, II: $795, III: $595), totaling $2185.
STILL HAVE QUESTIONS?
Email Us: Ask a Question or Schedule a Free Exploration Call to See if our Leadership Development Training is Right for YOU
NOT READY YET?
Choose your next step: Read more about our work on our blog, listen to our podcast, or look for an Immersion Weekend, online program or free event happening soon.
Join our mailing list
Be informed of upcoming events & get informative blog posts and related articles sent directly to your Inbox.