The COR Team consists of our founders, facilitators, management team, event managers, staff leaders, all working together to make sure that the company and each and every event runs with seamless perfection.  Click on each picture below to learn more about our COR Team members.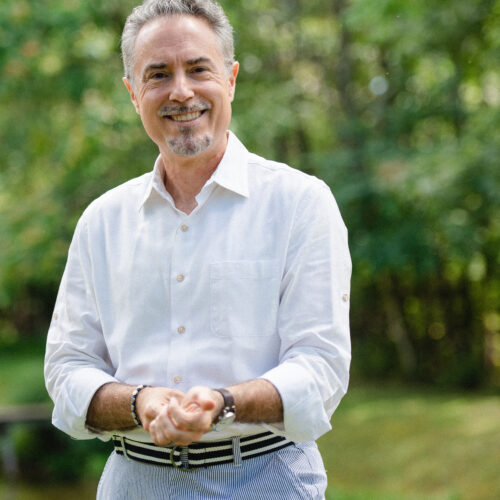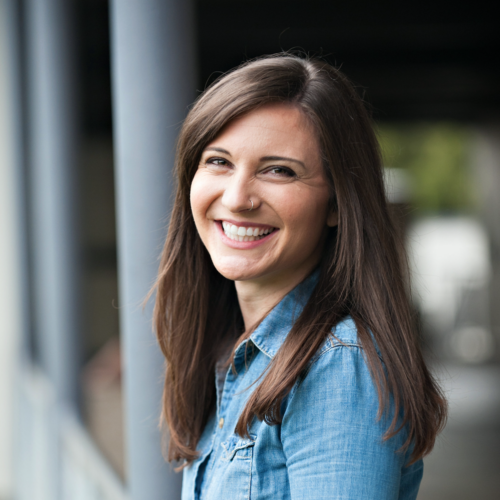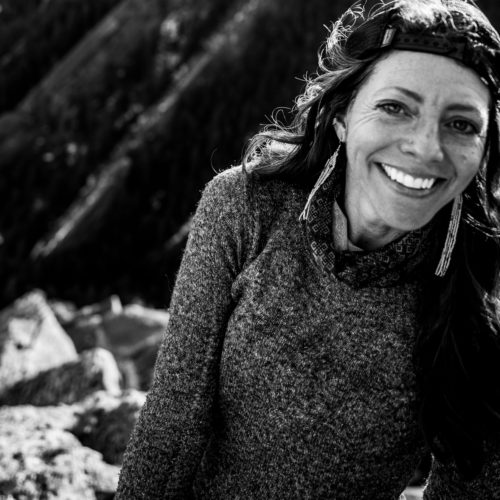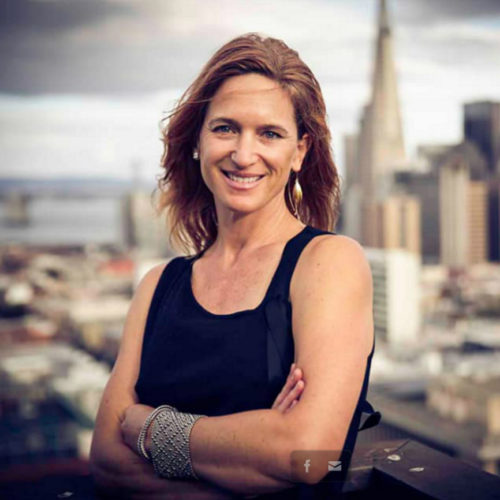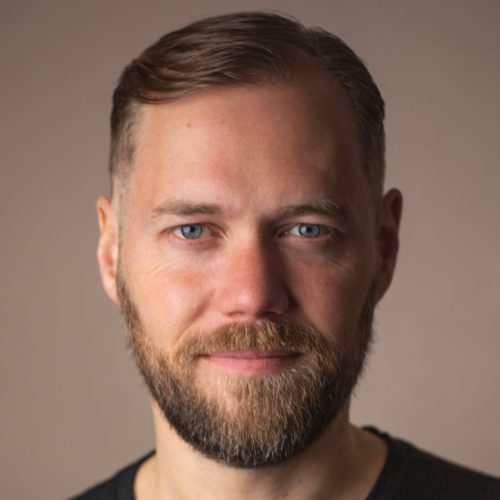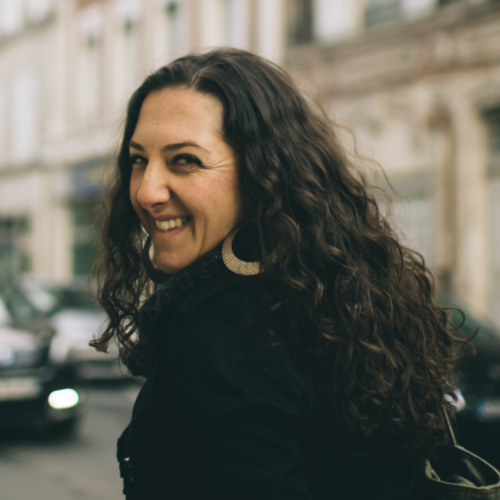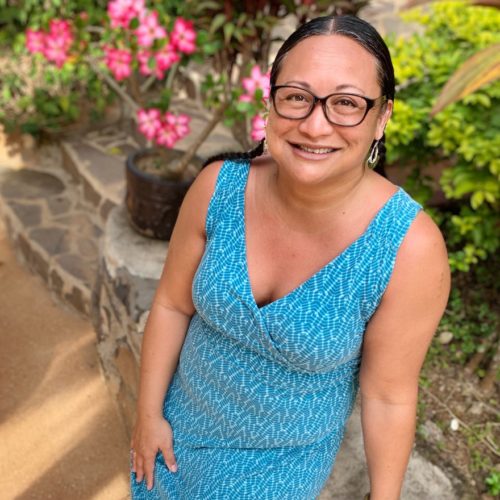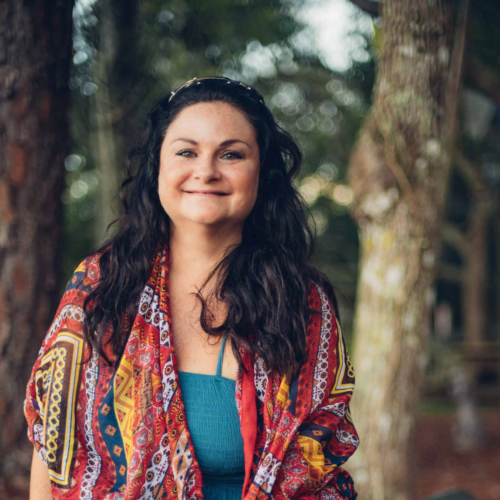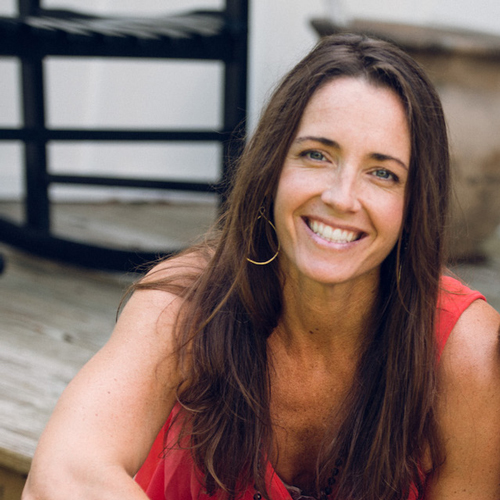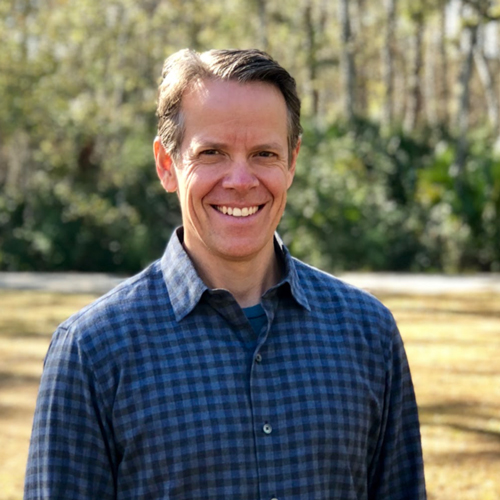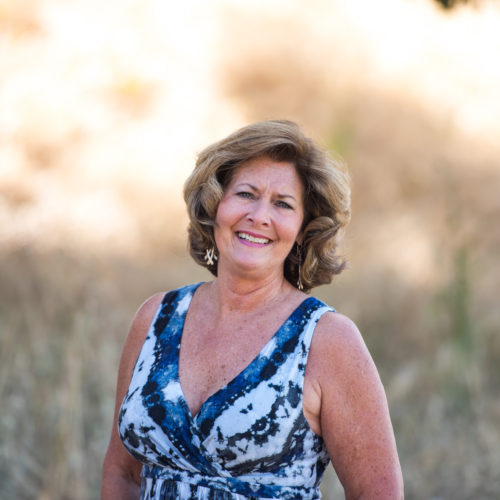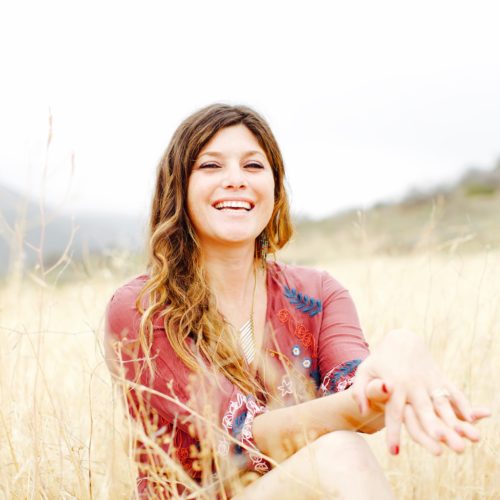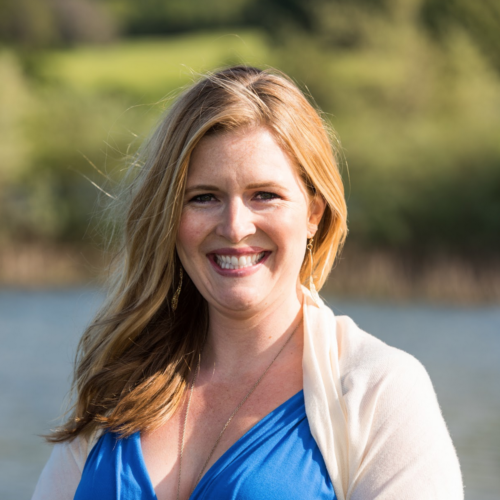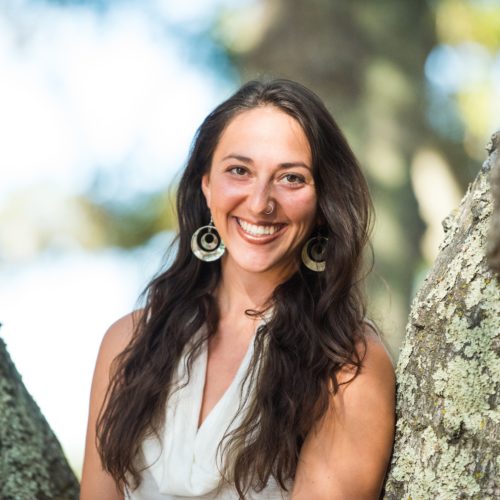 Co-Founder and Lead Facilitator
Britta Eskey
Britta co-founded Celebration of Being, later to become COR, in 1997. She has been working internationally with people from all walks of life for over 35 years, with a background in social work, family and couple's therapy, Family Constellation Work, Gestalt therapy, dance and movement, spiritual direction, emotional release, and life coaching, and is a certified teacher of the Compassion Cultivation Training (CCT), developed at Stanford University. She has co-developed all of the workshops and trainings offered at COR, and facilitates COR's leadership and advanced leadership training.
Britta is happily married to Lee Eskey and is the proud mother of two adult sons and grandmother to two grand-daughters. Britta loves to sing and to combine creative expression like dance, voice, and theater together with sacred chant, devotional practices, and deep inner spiritual work. She brings a laser-direct honesty combined with gentle compassion, wrapped in non-judgmental wisdom. Her greatest joy is to assist people in finding and living their purpose, potential, and aliveness.
Co-Founder and Lead Facilitator
Lee Eskey
Lee, along with his wife Britta, is the co-founder and co-director of COR. He's facilitated personal growth work with a Mankind Project and with COR for more than 20 years. He is a certified facilitator of Family Constellations and a practitioner of Nonviolent Communication. Lee is a founding board member of the COR Community Foundation, COR's nonprofit branch, which brings COR's work to the underprivileged, as well as to young people in middle and high school.
Lee has worked as an actor for film, television, and stage across the United States. It is as an actor that Lee discovered the value of a somatic, or embodied, approach to emotional growth and healing. That approach is a founding principle which informs much of the work of COR.
Lee teaches Cultivating the Heart for CCARE at Stanford University and is an adjunct professor at John Paul the Great Catholic University, both in California.
Director of Training, Lead Facilitator, Teen Empowerment Coach
Shandra James
Shandra is a Lead Facilitator and Director of Training for COR and has been with COR 2012. She is also the Director of Programming for the COR Community Foundation and has been instrumental in bringing COR's work to teenagers and schools. Shandra started her career as a middle school special ed teacher in Oakland and stepped into facilitation and coaching after first attending her COR Woman. She has combined her love of teaching with her passion for personal development, concentrating on COR facilitation, a thriving personal coaching practice as a teen empowerment coach, and the development of a new training programs for the COR Community Foundation to bring COR-style facilitation and programs to teenagers.
Marketing Manager & Community Engagement Manager
Courtney Love
Courtney Love is a marketing consultant, yoga and meditation teacher, astrologer, and Ayurvedic nutrition coach. She joins the COR marketing team with twenty-plus years of sales and marketing experience, where she excels at fusing business with spirituality and wellness, and serves as the community engagement manager.
Courtney is also the editorial manager for YouAligned, and has successfully produced numerous yoga festivals and online yoga workshops and online yoga programs for Hanuman Festival and Hanuman Academy. She is passionate about curating transformational programs and experiences for personal expansion and is a genuine connector and cheerleader in her communities.
Courtney lives in beautiful Santa Fe, New Mexico where she can be found rock climbing, swimming, reading, and planning her next adventure. She encourages everyone to laugh hard and love deeply.
Certified Public Accountant
Kristen Davis
Kristen Davis was formally Director of Revenue at a security software company in San Francisco.  Prior to her revenue career she worked for KPMG and Moss Adams on their tax teams focus was on non-profit, estate and partnership tax. She is currently starting a woodworking business with her husband; their specialty is live edge tables. Kristen is also a registered yoga teacher and enjoys helping people feel in their body. She loves riding motorcycles, hiking, doing anything near the water and watching her son on stage.
Business Manager
Jed Bickford
Jed's life's passion is to help folks discover and receive transformational healing in their relationships and work. As COR's Business Manager, Jed is responsible for COR's marketing, enrollment, HR, and financial wellbeing.
He's also a Leadership Coach and Consultant, serving small business owners worldwide. Jed lives in Lyons, Colorado, and enjoys hiking and swimming in the Rocky Mountains.
Community Engagement Manager
Natalie Vartanian
Natalie Vartanian is a certified life coach, relationship expert, business strategist, writer, speaker, and workshop facilitator who has been attending COR workshops since 2015. She joins the team as our new Community Engagement Manager, creating new opportunities and inspiring others to say yes to finding their own path to freedom through the work we do at COR.
Her biggest desire for people is freedom, acceptance, and full self-expression… with themselves, their relationships, and their work. Her expertise (read: fascination for over 20 years) is in intimacy, connection, communication, and sexuality. She also loves supporting people in connecting to their passion/purpose work and making it a reality. As a result, fostering businesses that make a difference in the world. Her work has been featured in elephant journal, YourTango, Forbes and Good Men Project. She is the host of the podcast, Taboo and Turn On, and previously co-hosted Sex the Podcast.
Director of Events
Freida Neiman
As our Director of Events, Freida manages the logistics for all workshops and training programs, bringing her experience as a wedding planner and leadership development trainer to her work at COR. She is committed to bringing integrity, grace, and love for community to her work, and imbues all she does at COR with these values. Freida has been responsible for training, development, and management of hundreds of leaders, managers, and mentors, and has been participating in transformational work for over 20 years. She has been with COR since 2014. 
Facilitator
Steven Kimmelman
Steven is a COR facilitator and event manager, a counselor and coach working primarily with men, and a teacher of intuitive development. In his work with individuals, he focuses on core principles of emotional awareness and growth, truth-telling, compassion, and responsible communication. Within his diverse skill set, Steven loves helping clients develop their own skills of Active Listening, Non-Violent Communication, and self awareness via Personality Sub-Parts Work. Involved in personal growth work for more than three decades, he is currently developing an online life school for men called The Masculine Mystery School. In everything Steven does, there is compassion, respect, truth, and humor at the heart of it.
Steven is the father of two grown daughters. He splits his time between Northern California and Maui where his beloved lives. He hopes to bring COR to the island. When not facilitating workshops, he enjoys asking store clerks real questions that remind them of their humanity.
Facilitator
Dana Letchworth
Dana Letchworth is a facilitator, coach and Satellite Director for COR. She has been actively engaged as a leader and facilitator with COR since 2016, spearheading the launch of COR Florida and building it from the ground up. Dana has taken every opportunity to become adept in her field through her own practice as well as extensive training in group dynamics, meditation and spiritual counseling. She specializes in empowerment and connecting to the essential goodness of oneself, and is a loving, kind leader that believes all things can heal in love. In addition to facilitating at COR workshops, she leads a monthly women's group, community events, and continues to build COR Florida into a flourishing COR community.
Dana lives in Lake Mary with her husband Josh of 20 years, who is also active in the COR curriculum. She is a mother to three amazing children.
To learn more about working with Dana, email her to set up a Discovery Call.
Facilitator
Bridgett Vadeboncoeur
Bridgett is a life coach, community leader, facilitator and satellite director for COR. She has been actively engaged as a leader and facilitator with COR since 2016, spearheading the launch of COR Florida and building it from the ground up while diving into her own healing journey and training as a facilitator. Bridgett enjoys the unique experience of leading a variety of gatherings in her yurt in the woods. Whether she is leading coed gatherings aimed to foster connection, teaching a yoga intensive or simply guiding an individual client in a mindfulness practice Bridgett is hungry to know the people she is with. A few adjectives used to commonly describe Bridgett are authentic, eager, and warm. 
Bridgett is wife to Tyler, also a COR facilitator, and a mother to two beautiful girls. She is a dedicated Ashtanga practitioner, 500RYT, world traveler and surfer. She lives nestled in the woods in Ponte Vedra Beach, FL. 
Facilitator
Tyler Vadeboncoeur
Tyler joined the COR Facilitator in Training team in 2018, completing both the Leadership Development Training and the Advanced Leadership and Development training. When he's not facilitating, he is an Associate Professor of Emergency Medicine at Mayo Clinic in Florida and the Director of Learner Well-being for the Mayo Clinic College of Medicine and Science, where he spends most of his time practicing emergency medicine. 
Tyler lives in Ponte Vedra Beach, FL with his wife Bridgett and two daughters. Despite living in Florida, he loves to escape to the mountains to alpine ski, rock climb, and trail run. He and Bridgett are also avid surfers both at home and abroad.
Facilitator
Aaron Steinberg
Aaron splits his time as an individual and couple's coach, group facilitator, and team manager. He joined COR after completing his MA in Integral Psychology from JFK University and CPCC certification from the Coaches Training Institute. He is a small group facilitator for Noble Man and Radiant Woman workshops. In his personal coaching practice, he specializes in romantic relationships, working with both couples and individuals. He is passionate about communication tools and best practices, and he wrote a book on it called The Honesty Practice. He lives in the Bay Area in California with his wife and two young boys.
Facilitator
Janelle Hallman
Janelle Hallman is a coach and facilitator of personal growth work with individuals and groups. She is a certified 4 Gateways Coach – a process that evokes the soul wisdom of the Magician, Warrior, Lover, and Sovereign archetypes – and is currently a Facilitator in Training with COR. She has extensive experience in speaking, training, and developing and directing large and small workshops and retreats on a variety of topics. She has also served as adjunct and full-time faculty for several different universities offering course work for mental health professionals. Janelle resides in the lovely state of Colorado. 
Lead Facilitator
Jessica Vignolle
Jessica is a COR Lead Facilitator with a Master's in Spiritual Psychology. As a Transformational Mentor, she loves sharing the skills and tools she has collected over the past dozen years with others. She supports her clients in creating intimate and loving relationships that center around clear communication and authentic connection through exploring the recurring themes, patterns, and challenges they experience in their lives.
Jessica utilizes Somatic Inquiry, Gestalt, NLP, Inner Child Rescue, Parts Work, Person-Centered Approach, Psychosynthesis, Plant Medicines and many other approaches when working with clients.
Jessica loves adventure, travel, riding her bike, surfing, yoga, and raising her teenage son, Nainoa.
Schedule a free Discovery Session to discuss possible mentorship: https://jessicavignollementoring.as.me
Staff Leader
Emily Nelson
Emily has a background in media and education and is currently leading employee experience at a tech startup in San Francisco. She has been with COR since 2015, completing the Leadership and Development Training before joining the Staff Leadership team. Emily serves as a staff leader at workshops throughout the year. She loves being a part of the COR community, and continues to be in awe of the men and women participating in and leading this work.
Event Manager
Naomi Kimmelman
Naomi's journey with COR began in 2014, and she joined our Event Manager team in 2016. She is an associate psychotherapist specializing in Expressive Arts Therapy and Jungian Depth Psychology doing both individual and group work and is passionate about rites of passage and bringing intentionality, consciousness and mindfulness back into our lives. She believes that through the sharing of experience, skillful listening, and a safe and supportive environment to do our work we can grow our capacities in many ways.  Naomi has a passion for art, psychology, spirituality, and nature, and lives in Oakland, California.