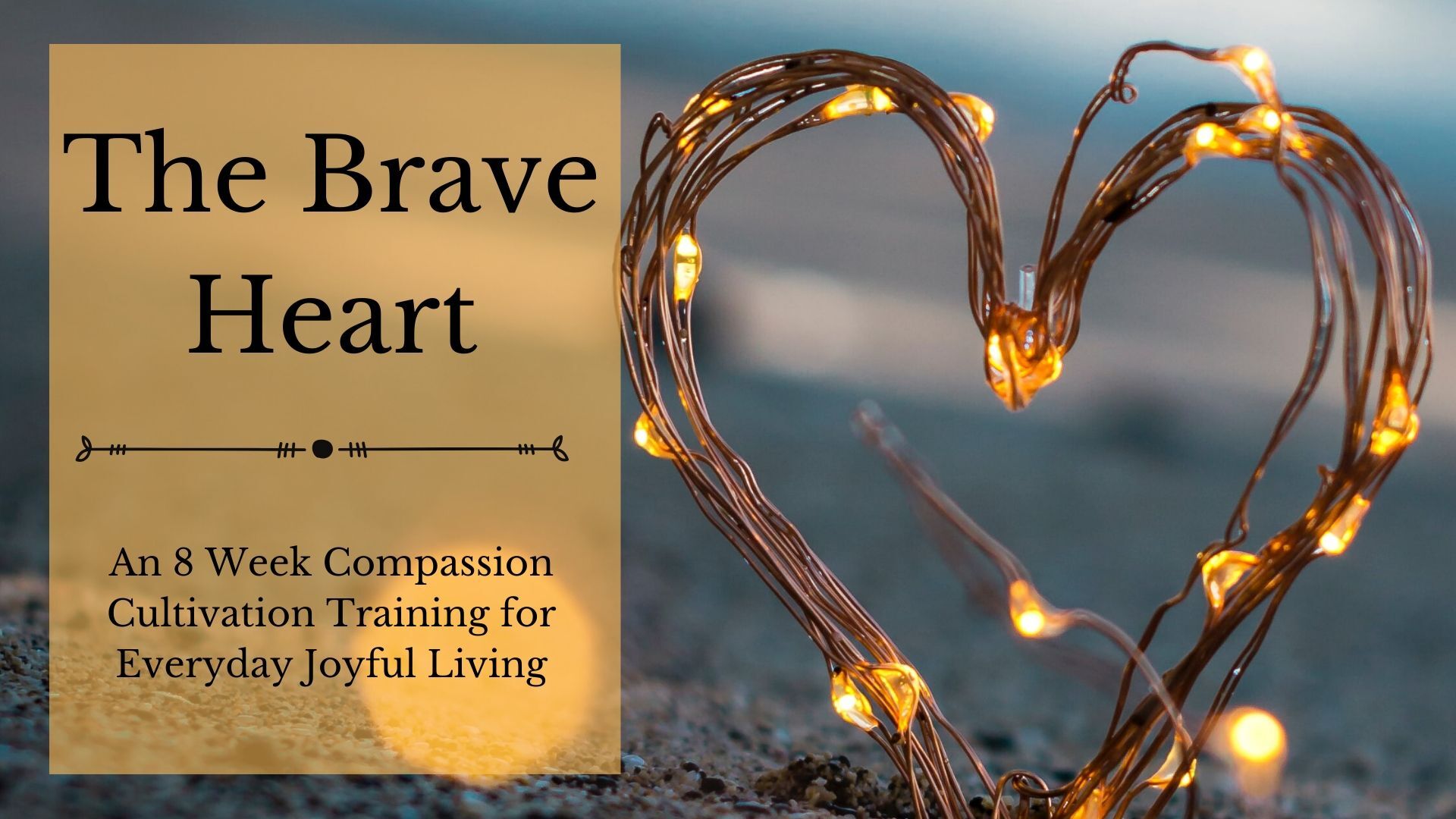 Date
Jun 17 2020
Expired!
The Brave Heart: An 8 Week Compassion Cultivation Training
Be brave and cultivate compassion for yourself and all those around you. It may feel counterintuitive when we feel overwhelmed, but courageously practicing compassion brings joy, clarity, emotional resilience and an ability to deeply listen.
We at COR believe that we are all meant to be heroes and agents for positive change. That leaders like Martin Luther King Jr, Gandhi, and Mother Teresa are no different than us at our core. They each sought the balance between prayer and action, being and doing. We too value that attention to both honoring our fragile human experience, and being a positive force for change in the world. Both are essential. In fact, we hold it that we are most effective in stepping into leadership when we bring compassion to everyone's humanity (including our own) and then take skillful action to bring lasting good to the world. And through the whole endeavor, an ever deepening openness to Grace, the Source of all contemplation and action, is our North Star.
Which is why we are committed to providing The Brave Heart program, an 8 week deep dive into embodying courage, peace, humility. It will provide an experience of learning the concepts and integrating the habits.
In The Brave Heart program, the training process includes:
– Daily meditation practices to develop loving kindness, empathy, and compassion.
– A two-hour weekly class that includes teaching, discussion, and exercises.
– Access to online guided meditations to support a daily practice of developing loving kindness, empathy, and compassion.
– Practical applications to explore and develop compassionate thoughts and actions in real life.
This starts June 17th, Wednesdays from 5-7pm PT – until August 5. Early bird discount until June 10.
We are offering 5 additional scholarships specifically for members of the Black community. Please email info@corexperience.com for more information about the scholarship.
COR will contribute $4000 in scholarships for those from marginalized communities and will also donate 25% of the proceeds from The Brave Heart program to the Equal Justice Initiative, which challenges racial and economic injustice, provides legal representation to prisoners who may have been wrongly convicted of crimes, and protects basic human rights for the most vulnerable people in American society.
To register, go to http://corexperience.com/cct-2